This is a very easy Lentil Soup that just about cooks itself. Only one pot is needed, so cleanup is easy. I make a big pot of this soup when I am having a busy week. There's enough for at least a couple of meals, for the two of us.
This is another recipe that lends itself well to a refrigerator clean-out. I added a yam to the soup this time but you could add any root vegetable when browning the onions, carrots and celery. Add softer vegetables such as squash or cauliflower near the end of the cooking time.
It's a been a while since my last post. Brian and I bought a vacation home in Guerneville California, near Armstrong Redwoods. It is located about 1/2 hour from our home in Santa Rosa. Setting up a vacation rental business is more work than either of us had anticipated. Besides applying for permits, furnishing it and learning all the ins-and-outs of running an AirBNB we had some maintenance issues. We've been working on the project since January and finally have it listed and renting out. Our first guests are staying this coming weekend and it is booked almost solid through June!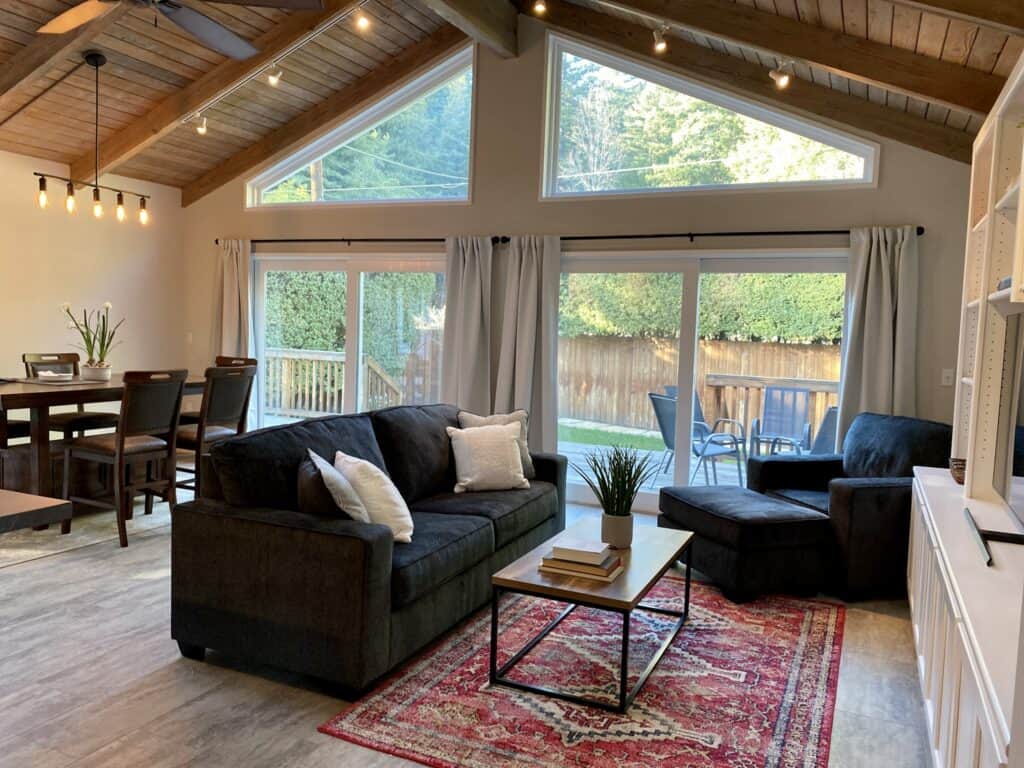 Now that Covid restrictions are beginning to lift and travel is beginning to be possible again (Yeah!!!) I invite you to explore our neck-of-the-woods here in Sonoma County. If you need a place to stay our vacation home might be available! Here's a link to our "Sunny Retreat in the Redwoods"
https://airbnb.com/h/sunandwoods
When you are busy, want to eat healthy and have little time, make a big pot of this delicious & hearty lentil soup. If your family enjoys it as much as mine do please leave a review (just below this post). Your review helps the success of this blog. Thank you!