I love this Lentil Curry recipe because it has such great flavor, is easy to make and can be customized to your heart's content. This time of year I like to add pumpkin or butternut squash to the curry recipe. You can boost the nutrition by adding kale or spinach just before serving. If you want crunch add some seeds or nuts after cooking… anything goes!
The Lentil Curry takes less than 10 minutes to make if you have your lentils pre-cooked. Lentils cook in about 15 minutes so not a big deal to cook them up while preparing the rest of the ingredients.
The Lentil Curry can be served over white, brown or wild rice or any other grain such as quinoa. My favorite pairing is my Mom's Curried Rice recipe. She used to make it often when I was a kid. I remember loving how it smelled cooking and it's beautiful bright yellow color. I mean how could anything that pretty not taste good?! Nowadays I usually use brown rice for its nutritious value but sometimes I use white basmati rice just because I love the bright yellow color that the white rice gets from the yellow curry powder. Another plus: If you have digestive issues white basmati rice is easier to digest than brown rice.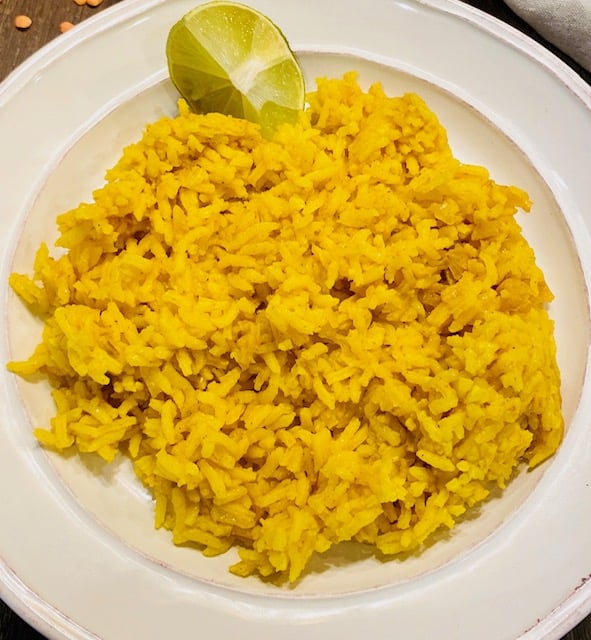 This recipe might seems harder than it actually is. If you cook the rice and lentils while prepping for the curry it all comes together quickly. Each element is super easy to make and well worth it! I hope you enjoy both recipes as much my family does. If so please rate and comment. Your comments help the success of the blog… Thank you!